About Hawkeye Productions (hawkeyeproductions.com)

Hawkeye Productions is a full-service video & film production company located in the Washington, DC/Baltimore production market. We can take your project from concept to completion, or help with any of the steps along the way.
Our Principal, Darren Williams has served over 20 years as Director and Producer for a wide variety of production projects, and can be available to manage your next project.
Hawkeye Productions is an award-winning video & film production company, listed on the Federal Government Central Contractor Registry.
The Hawkeye Productions Motto
"The key to a successful visual project is pride and ownership, from the client to the intern. At Hawkeye Productions, we listen to our clients' vision and needs, bring together the best visual craftspeople, and work together to instill that pride and ownership of the final product.
It works very well.
Look at our clients & their testimonials, our demo reel, and our peer-recognition awards–they tell the success story!"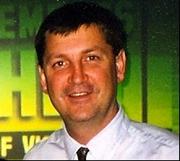 -Darren Williams, President